WHAT IS THE ROLE OF  PROGRESS & PROGRESSION IN THE FORMATION & REALISATION OF A MUSICAL LIFE?
About us

The Music Commission is a new enquiry exploring the role of progress and progression in the formation and realisation of a musical life. Launched by ABRSM in July 2017 at the Barbican Centre and chaired by Sir Nick Kenyon, the Commission brings together new scholarly research and recommendations for policy direction, guided by the expertise and experience of the Commission panel. Its final report will be published in November 2018 and will call for significant changes to the way that governments, music organisations, schools, teachers, parents and learners think and talk about progress and progression in musical learning.

The Commission is informed by primary research and consultation with the music education and cultural sectors more widely. It has several key inputs, including:

4 Commission Panel evidence days

Taking place in September 2017 & January, March and June 2018. These meetings will inform the direction of the Commission's research and its final recommendations.

4 Research Reference Group meetings

Taking place in October 2017 & January, March and June 2018. These are a chance to discuss research findings and explore targeted evidence.

Insights from those within the music sector

Gathered through discussions, observations and submissions of evidence.

Insights from those outside the music sector

Including representatives from the education sector, creative industries and government.

Data analysis

To incorporate statistics from ABRSM and the Royal Schools, music services, National Pupil database, NPO funding and the Poverty Index.

Public consultation

A call for submissions of evidence and online survey, to be launched in February 2018.

History of The Music Commission

In 2014 ABRSM published its report Making Music, which identified that progression routes are not clearly defined and progress in music learning occurs in a variety of ways and settings. Several of its recommendations articulated the need for a more coherent message about progress and greater collaboration between schools, teachers, music services, community music makers and national institutions. Three years on and The Music Commission has been tasked with exploring some of these factors in more depth, by undertaking a nationwide study and connecting more learners with organisations in the process. The Music Commission is an opportunity for all those who care about supporting learners to contribute to the debates about progress and progression, and make a difference to all our musical futures.

What are our key questions?

Whilst specific themes will emerge over the course of the Commission, there are four overarching questions that will feed into its final report and recommendations:

1. What is the definition of progress and how does this differ from progression?

2. What can we learn about progress and progression from its definition and application in other disciplines?

3. What / where / how do we see evidence for progress and progression in particular social and cultural practices, objects and structures?

4. On the basis of the evidence we've gathered, what can the Commission learn about progress and progression in the formation and realisation of musical lives?

---
MUSIC COMMISSION PANEL
The Music Commission Panel is chaired by Sir Nick Kenyon and comprised of leading figures in the fields of music performance, education, cultural policy and media. The Panel will meet four times between September 2017 and July 2018 to discuss the trajectory of the Commission, its research and outputs. The Panel will also act as advocates for the Commission's work, both within the education sector and the music industry at large.
---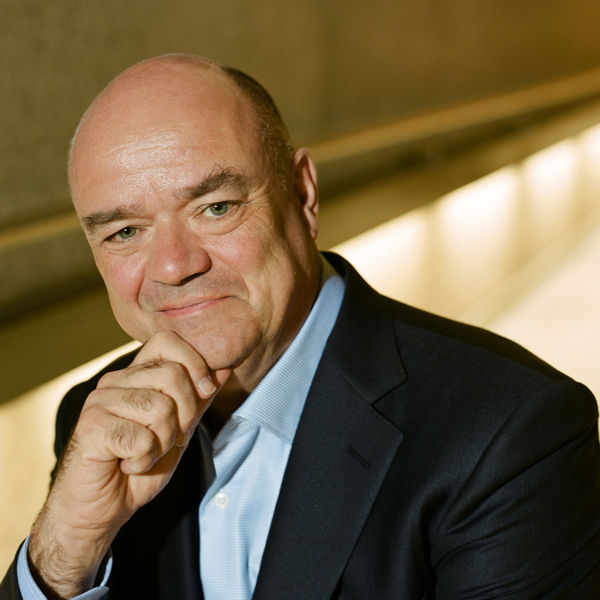 Sir Nicholas Kenyon CBE, Chair
Sir Nicholas Kenyon has been Managing Director of the Barbican Centre since 2007. He was Controller of BBC Radio 3 from 1992-1998, and Director of the BBC Proms from 1996 to 2007. Nick was a music critic for The New Yorker, The Times and Observer, and editor of Early Music between 1983 and 1992. During his time at Radio 3, he was responsible for the award-winning seasons, Fairest Isle and Sounding the Century. He oversaw the BBC's programming for the Millennium, and ran the BBC's Live Events and TV Classical Music departments, including the Queen's Jubilee Concerts in 2002. Nick has lectured widely and published books on Bach, Mozart, Simon Rattle, the BBC Symphony Orchestra and early music. Most recently he has edited, The City of London: a Companion Guide. He has been a Visiting Fellow of All Souls College, Oxford, and is an Honorary Fellow of Balliol College, Oxford. He is a member of Arts Council England. He was knighted in the 2008 New Year Honours, and in 2011 received the British Academy President's medal for outstanding service to the arts and humanities. He is married with four children and lives in London.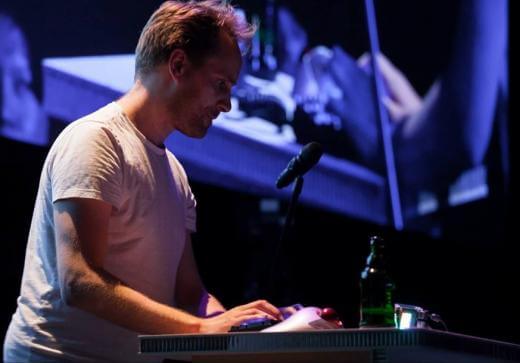 Dr Sam Aaron
Research Associate, Wolfson College, University of Cambridge Live coder and Founder of Sonic Pi Dr Sam Aaron is currently a Research Associate and member of the Digital Technology Group at the Computer Laboratory, University of Cambridge. He is a live coder, who strongly believes in the importance of emphasising, exploring and celebrating creativity within all aspects of programming. He is the lead developer on a suite of open source tools: Overtone, a collaborative programmable music environment; Quil, an enhanced Clojure version of the visual language Processing; Emacs Live, a curated suite of Emacs tools, placing strong emphasis on live feedback and visual cues. Sam is the creator of Sonic Pi, a music live coding environment used to teach programming within schools. Sam has taken inspiration not only from his familiar territories of computer industry and academia but also from the arts, a combination he now believes to be essential for the development of well-researched, creative, innovative and practical ideas in this field.
Hasan Bakhshi
Executive Director, Creative Economy and Data Analytic, NESTA Hasan Bakhshi leads Nesta's creative and digital economy policy and research. His recent work includes co-authoring the 
Next Gen
 skills review of the video games and visual effects industries, which has led to wholesale reforms of the school ICT and computing curriculum in England, and the 
Manifesto for the Creative Economy
, which sets out ten recommendations by which governments can help the creative economy grow. Prior to Nesta, Hasan worked as Executive Director and Senior International Economist at Lehman Brothers, and as Deputy Chief Economist at the Foreign and Commonwealth Office. Hasan has eight years' experience as an economist at the Bank of England. Hasan has published widely in academic journals and policy publications on topics ranging from technological progress and economic growth to the economics of the creative and cultural sector. He has also consulted for a number of organisations, including the European Commission, Film London and the British Film Institute.  Hasan has a BA in Economics from Cambridge and an MPhil in Economics from the University of Oxford. He is also Adjunct Professor of Creative Industries at the Queensland University of Technology, and in 2013 was awarded an honorary Doctorate from the University of Brighton for his work on economic policy for the creative industries. In the 2015 New Year's Honours he was awarded an MBE for services to the creative industries. Hasan is a founding member of the government's Creative Industries Council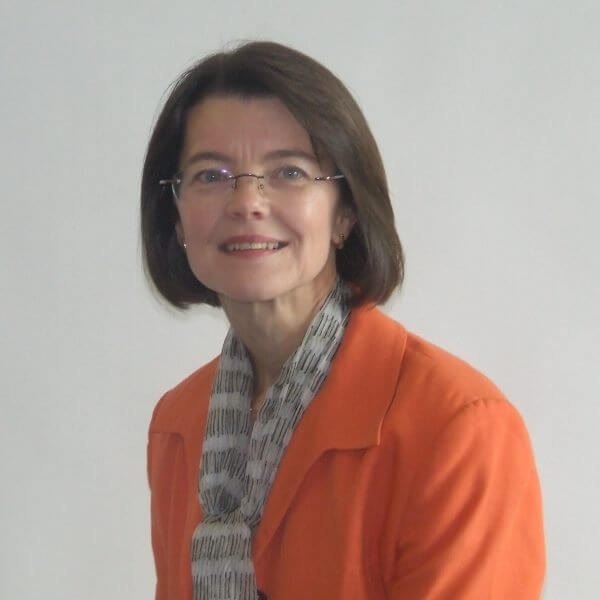 Carolyn Baxendale MBE
Head, Bolton Music Service Carolyn graduated with a Master of Music from Manchester University in 1984 and has followed this with a career in music education. After teaching music in primary and secondary schools Carolyn joined Bolton Music Service in 1999, as an Advanced Skills teacher. Since taking up the post of Head of Bolton Music Service in 2007 she has focused on increasing the impact of the service with local schools and other stakeholders, working with a wider range of partners and creating a secure profile for music education, both locally and further afield. Bolton Music Service is now the lead partner in the Greater Manchester Music Hub. Carolyn is Head of Bolton Music Service and leads the GM Music Hub. She is currently a board member at the RNCM, Chetham's School of Music and the new charity Trust Music. She contributes to the national music education landscape through her work as a member of the ABRSM Music Education Advisory Board and other Arts Council advisory groups. Her musical expertise lies in choral training and direction and she currently directs a number of local youth and adult choirs. She was awarded an MBE in January 2016 for services to music and the community in Bolton.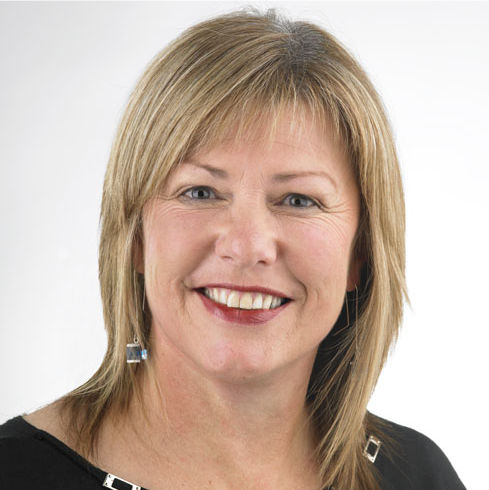 Professor Pamela Burnard
Professor of Arts, Creativities and Education, University of Cambridge Pamela is Professor of Arts, Creativities and Education at the University of Cambridge, Faculty of Education, where she is manager of the Professional Doctorate programme with a mandate to develop best practice for training and education in innovative contemporary and traditional approaches to practice-based, participatory, and arts-based research. She is a conservatoire-trained musician, an academic, researcher, Fellow of the Royal Society of Arts, Homerton College and The Arts in Society Research Network. She is founder-convenor of CIAN, an intercultural arts network and the biennial international BIBACC conference). She is a re-elected board member of the National Association of Music in Higher Education (NAMHE), sits on the Creative Industries Federation HE/FE working party and was twice elected to the Board of Directors for ISME (2002-2006). Known internationally for her research on diverse creativities in music of all kinds, with 17 books authored/co-authored/edited and 100 published articles and book chapters, her work addresses crucial issues concerning music (and the arts) in contemporary society. Professor Burnard is dedicated to advancing instrumental and vocal music teaching and learning, teaching music creatively and teaching for diverse musical creativities and their assessment. She is an ardent advocate of practice-based research, arts-informed and a/r/t/ographic inquiry. In this field her ambition is to re-envisage how musical creativities can be developed through innovative practices and key evaluation criteria.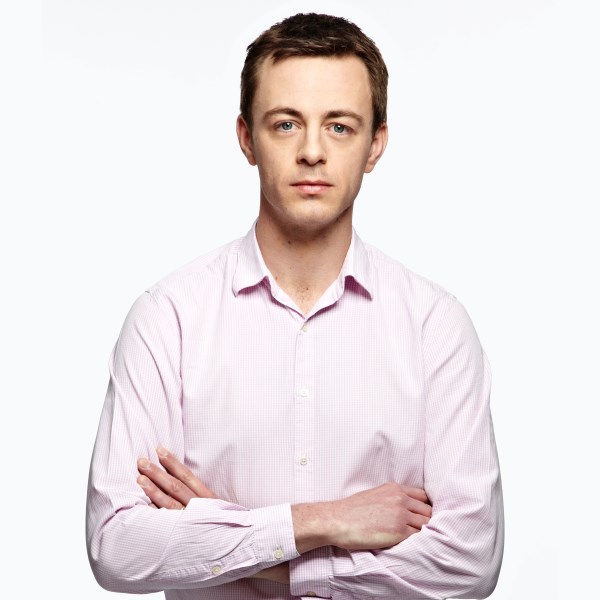 Sam Jackson
Managing Editor, Classic FM Sam holds the position of Managing Editor, Classic FM and Smooth Radio at Global, the media and entertainment company. He is responsible for the stations' on-air output, and has held this role for Classic FM since 2011. Sam's role includes oversight of music policy, programming of the Classic FM Live concerts at the Royal Albert Hall, and work across the two brands' range of books, downloads and album releases. During his time as Managing Editor, Classic FM has been named both UK Radio Brand of the Year at the Sony Radio Academy Awards and Best Classical Format at the New York International Radio Festival. Sam spent three years as Classic FM's Executive Producer and Head of Music. He caught the radio bug whilst at university, where he undertook a placement at BBC Radio York.  As a student, Sam was also a member of the inaugural Classic FM Consumer Panel, chaired by the former Culture Secretary, Chris Smith. Twice chosen for The Radio Academy's 30 Under 30 and in 2012, he was the only person working in radio to be named in the Music Week 30 Under 30. For five years, Sam also presented on FUN Kids, where he got to talk to an audience of seven year olds about Hannah Montana and the Jonas Brothers. Sam sits on the boards of Trinity Laban Conservatoire of Music and Dance, YCAT and The Grange Festival.  The author of several books on classical music, he also writes about life as a father of four young children.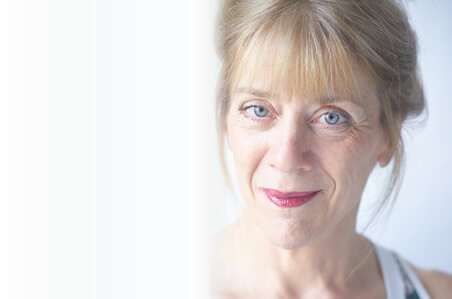 Mary King
Performer, writer, coach, broadcaster Mary's career has encompassed a wide range of roles, including that of performer, teacher, coach and most recently broadcaster and writer. A popular and highly experienced mezzo soprano, Mary has worked with leading conductors and numerous orchestras across the world, and has made a particular feature of the contemporary classical repertoire. She has had a long involvement with outreach and teaching, working with all the major companies in the UK as well as running training programmes both at home and abroad. During Mary's long association with English National Opera, she devised and ran a highly successful performance skills course, 'The Knack', for eleven years, and between 2004 and 2006 she was also an Artistic Associate for the company. From 2006 to 2013 Mary was Head of Singing at Millennium Performing Arts and between 2007 and 2013 she created and led Voicelab, an initiative at London's Southbank Centre which embraced everything from casting professional projects, to creating and training numerous choirs and small ensembles. She is currently Talent Consultant at Glyndebourne and works as a vocal coach for a number of West End shows. She also offers 1-1 vocal teaching for professional singers. Mary is increasingly widely known through her work on television and radio. She was one of the driving forces behind Channel 4's award-winning Operatunity, and on Musicality, also on Channel 4. She has appeared on BBC TV as the expert analyst for the Cardiff Singer of the World competitions since 2003 and is a regular presenter on BBC Radio 3. Since 2006 she has been one of the judges on the National Choir of the Year competition. Mary is also in demand as a writer. In 2007 The Singer's Handbook (Faber) was published, co-written with Anthony Legge. This has been followed by a series of selected vocal repertoire collections with coaching notes, The Boosey Voice Coach (Boosey & Hawkes). Mary is an Honorary Associate of the Royal Academy of Music, an Honorary Fellow of Rose Bruford College and a Fellow of the Northern College of Music.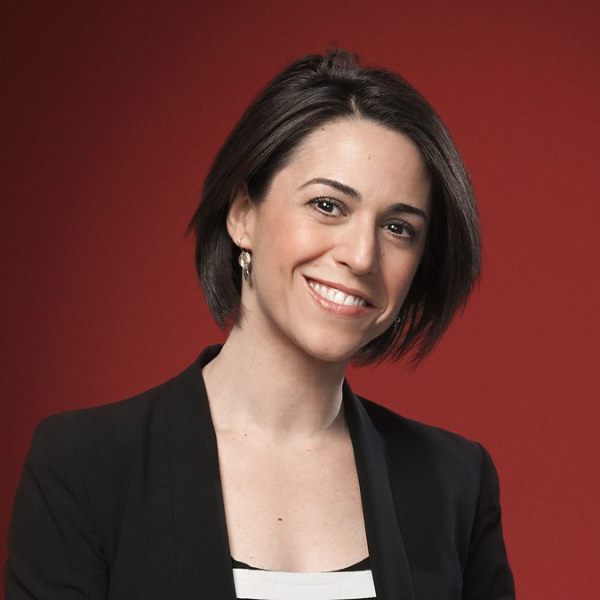 Suzy Klein
Writer and presenter, BBC Radio 3 Suzy is a writer and BBC radio and TV presenter, specialising in music and arts programmes. She graduated with first-class honours in Music from the University of Oxford. Whilst there, she directed and produced short films and presented a weekly live arts show on the student radio station Oxygen FM. She gained a postgraduate diploma in broadcast journalism from City University London. After winning the
William Hardcastle
Award for Journalism, Suzy began her professional broadcasting career as a presenter on the
Canadian Broadcasting Corporation
's radio and TV services. She returned to the UK to work for the BBC as an assistant producer at
Radio 4
on programmes including
Start the Week
and
Loose Ends
. She then moved to BBC Television, working as a director and producer on a range of arts and music films. Suzy became a presenter in 2005, when she was listed in The Guardian's "25 up-and-coming cultural figures". In 2008, she presented The Proms season on BBC Two. She has also presented the BBC Two programmes
The Culture Show
,
BBC Young Musician of the Year
and
The Review Show
. Suzy currently hosts Radio 3's
drivetime
show, In Tune, alongside concerts and events.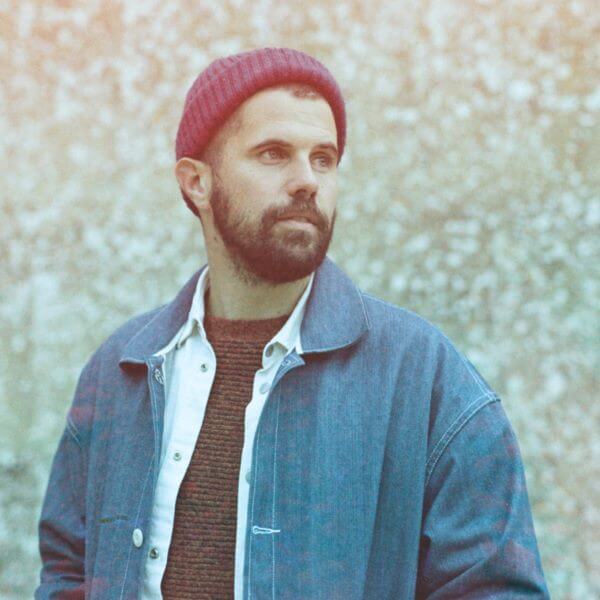 Nick Mulvey
Musician, singer and songwriter Nick is an English musician, singer and songwriter. He studied music in Havana, Cuba and Ethnomusicology at the School of Oriental and African Studies, submerging himself in different styles of music, mainly specialising in West and Central African music. Nick played the Hang as a founder member of 2008 Mercury Prize nominated band Portico Quartet. In 2011 he left to pursue his career as a solo singer-songwriter, releasing the EPs The Trellis and Fever to the Form and his studio album First Mind in 2014, which received a Mercury Music Prize nomination. His second album, Wake Up Now, was released in September 2017.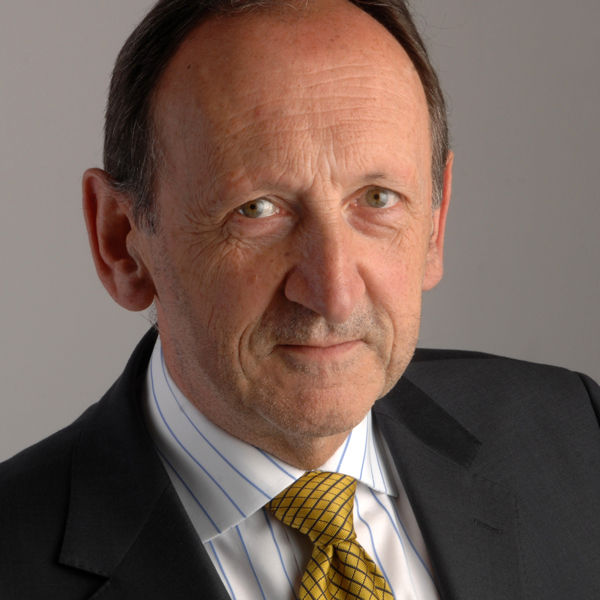 Paul Roberts OBE
Chair, Nottingham Music Education Hub Paul held Director of Education posts in Nottingham and London, was a Director of Capita Strategic Education Services before joining the IDeA (the Improvement and Development Agency for local government) where he was Director of Strategy and subsequently Managing Director. In parallel to his career in education and local government Paul was adviser to UK government Ministers on the development of cultural education for young people. He was author of the DfE/DCMS-commissioned report "Nurturing Creativity in Young People". Paul is currently Chair of the Innovation Unit, Chair of Nottingham Music Education Hub, vice-Chair at Nottingham Contemporary, deputy-Chair at Mountview Academy of Theatre Arts, a member of the DfE Music Education Hub Advisory Board and a member of the Arts Council steering group for In Harmony. He was a commissioner for the Warwick Commission on the Future of Cultural Value, served on a range of committees at the National Endowment for Science, Technology and the Arts (NESTA) and has been a Board member of the Greenwood Academy Trust. He is adviser to the Arts Council on their development of national peer learning networks for Music Education Hubs and Cultural Education Partnerships. Paul's recent writing includes contribution to "Organisational Innovation in Public Services" and joint authorship of "The Virtuous Circle – why creativity and cultural education count." Paul is a Fellow of the Royal Society of the Arts and was awarded an OBE in 2008 for services to Education and the Creative Industries.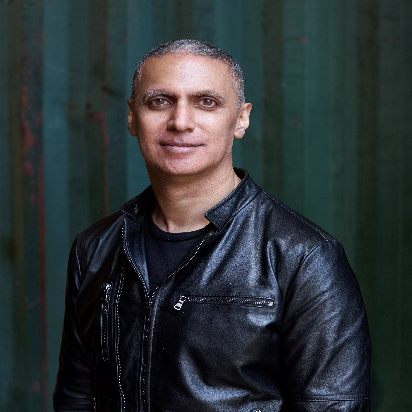 Nitin Sawhney
Producer, songwriter, DJ, orchestral composer, multi-instrumentalist and cultural pioneer As an artist, producer, songwriter, club DJ, broadcaster, multi-instrumentalist, orchestral composer and cultural tastemaker, Nitin is a talent for the British music industry to be truly proud of. Now, with a depth of experience admired by workmates from Brian Eno to Jeff Beck and from the London Symphony Orchestra to Paul McCartney, he has a host of challenging new ideas up his sleeve. Raised in Rochester, he played classical and jazz piano, guitar, tabla and sitar and was friends from school years with a fellow enquiring mind, keyboard virtuoso James Taylor. Nitin became an early touring member of his celebrated James Taylor Quartet, but as a second-generation British Asian with so much to say, it was already obvious that his scope couldn't be limited to any one medium.
Not only does Nitin work in traditional mediums, he also helps develop the newest ones. Nitin has worked extensively with the UK games developers Ninja Theory, composing the music for their cutting edge, bestselling video games, Heavenly Sword, Pigsy and Enslaved. Recently, his orchestral score for Enslaved, with the Prague Philharmonic, won an Ivor Novello nomination.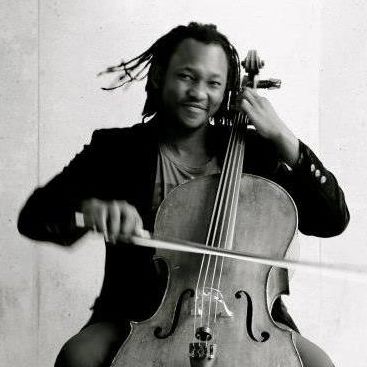 Abel Selaocoe
Cellist South African cellist Abel Selaocoe is a versatile musician who is interested in exploring the capacity of the cello across genres, from collaborating with beatboxers, folk and world musicians to giving concerto performances and solo classical recitals. He has worked as a soloist with numerous orchestras throughout South Africa, having performed a wide range of concerto repertoire with 
Kwa-Zulu Natal Philharmonic
, 
Johannesburg Philharmonic
 and 
Randburg Symphony Orchestra
.
 In 2013 he made his Bridgewater Hall debut, one of the most prestigious concert halls in Europe, playing Tim Garland's Cello and Saxophone Concerto. Abel performed the Schumann Cello Concerto with Sheffield Philharmonic Orchestra and will premier Adam Gorb's Cello concerto with the 
Great Britain National Youth Ensemble.
 He recently gave a solo performance of Britten's Cello Suite at the 
Westminster Abbey Cathedral
 as part of their St Cecelia Festival. As an orchestral musician Abel has worked with the Britten Pears Young Artist programme, recording numerous award winning CD's of Britten's works. He has also appeared with 
Multi-Story Orchestra
, working closely with cellist Matthew Barley to make classical music accessible for a diverse audience and playing in the BBC Proms. Abel also plays with the 
BBC Philharmonic Orchestra
 as an extra. As a keen chamber musician, he made his 
Wigmore Hall
 debut working with composer 
Colin Matthews
 on his String Quartets. With Multi Story he has curated and performed a series of chamber music concerts from Maurice Ravel to George Crumb, in a multi-storey car park in Peckham, London. He is interested in collaborating with musicians from other genres such as 
Tim Garland,
 jazz saxophonist in Chick Corea's band and the extraordinary jazz pianist 
Gwylim Simcock.
As an improviser, Abel is the co-founder of BBC Introducing artists' world-folk-fusion quintet 
Kabantu.
 Kabantu plays across the UK in many festivals such as Fishguard, Ulverston International Music Festivals, Aldeburgh Festival and the 
BBC Proms
 Late Night Concert at the Albert Hall broadcast on BBC Radio 3. They have played in prestigious venues such as the Royal Albert Hall, Sage Gateshead, Bridgewater Hall and Band on the Wall. Abel has been a recipient of various awards: winner of the 
Standard Bank Young Artists Award 2016/2017,
 winner of 
RNCM Gold Medal,
 Worshipful Musicians Company Silver Medal award, winner of the Sir John Barbarolli prize (UK) and RNCM Concerto Prize. He has also been awarded the John Hosier and Biddy Baxter Music Trust Scholarship with Sir Simon Rattle as patron. He is grateful to Help Musicians UK for making him the recipient of the Suggia Gift, Karl Motesiczky Scholarship; and for generous support from the Allan and Nesta Ferguson Charitable Trust and the Thomas Jellis Bequest.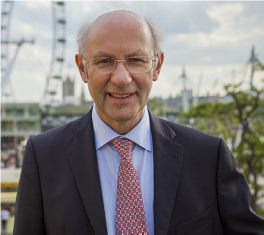 David Whelton OBE, Hon FRAM, Hon RCM
Former Managing Director, Philharmonia Orchestra David Whelton was born in 1954 and trained as a pianist and organist. Following an early career in education, he joined the Yorkshire Arts Association and subsequently Leeds City Council prior to moving to the music department at the Arts Council of Great Britain. In 1988 he was appointed managing director of the Philharmonia Orchestra. During Whelton's tenure at the Philharmonia, the orchestra became an indispensable part of British and international musical life. It has established new relationships with many of the great conductors who shaped its musical history and has initiated and developed the concept of orchestral residencies. It is recognised today as a pioneer and leader in this work within the UK. Whelton was a member of the jury of the 2001 Besançon conductors competition and is currently a director of IMS Prussia Cove and a member of the Philharmonia Trust.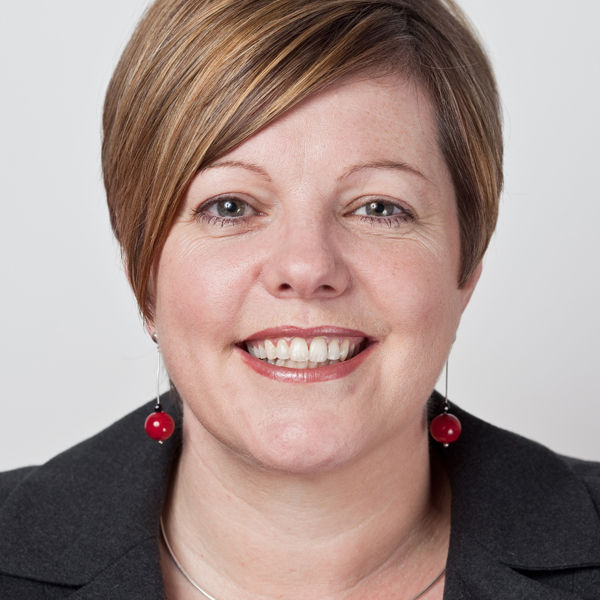 Claire Whitaker OBE
Director, Serious Claire is a Director of live music producers Serious and the EFG London Jazz Festival. Her track record as a cultural producer, having created work all over the UK, as well as Africa, the Caribbean and Europe, is matched by her skills in strategy, business planning, finance, governance, communications, entrepreneurship, diversity and partnership working. Claire is committed to nurturing, supporting and developing talent and is passionate about enabling wide and diverse audiences to experience music, arts and culture. Claire is currently Chair of the Royal Commonwealth Society, a Trustee of the Paul Hamlyn Foundation and a Fellow of the Marketing Society.
Research Reference Group
The Research Reference Group is comprised of leading academics working in the fields of music education and cultural policy. It is chaired by Professor Pat Thomson (University of Nottingham) and Dr Jennie Henley (Royal College of Music). The role of this group is to peer-review, advise and provide a scholarly underpinning to the Commission's research.
---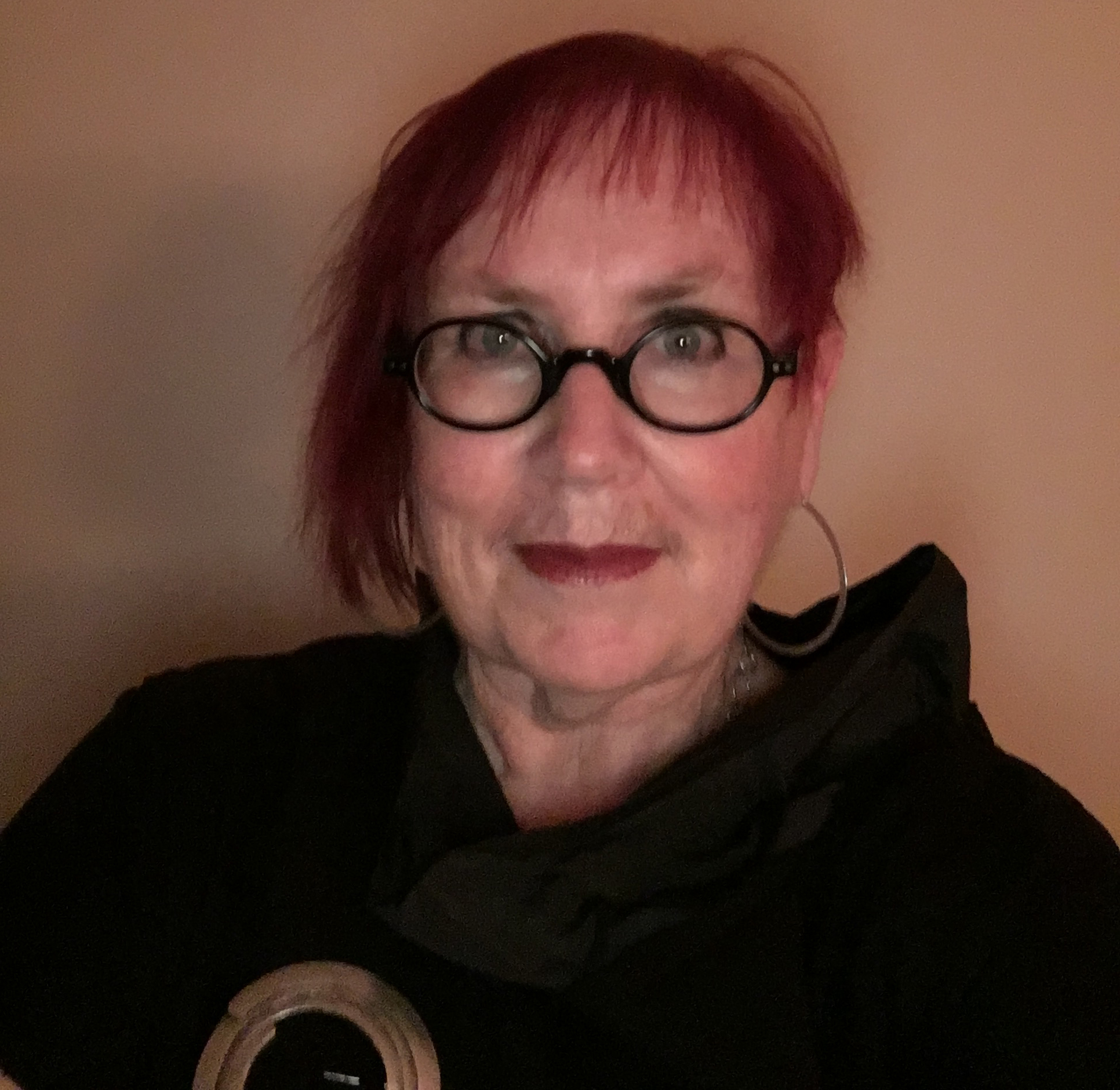 Professor Pat Thomson
Pat Thomson PSM PhD FRSA FAcSS is Professor of Education in the School of Education at The University of Nottingham. She researches the arts and creativity and their role in school and community change. She is particularly interested in questions of arts pedagogies. Her current research includes a longitudinal study of sixty visual and performing arts teachers, their students and cultural education (Arts Council funded, partners Royal Shakespeare Company and Tate, see researchtale.net), evaluations of the Serpentine's World Without Walls programme and Popup's writing and illustrating teacher development programme, and a longitudinal study of emerging visual artists. Among her publications are a handbook on creative learning, a methods text for researching creative learning and Inspiring School Change:Transforming Education through the Creative Arts (2017, with Chris Hall Routledge)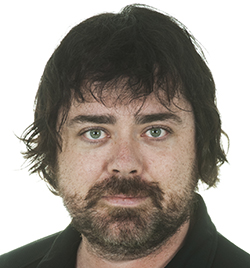 Dr Stewart Riddle
Dr Stewart Riddle is a Senior Lecturer in the School of Teacher Education and Early Childhood at the University of Southern Queensland. His research interests include social justice and equity in education, music-based research practices and research methodologies. He also plays bass in a band called Drawn from Bees.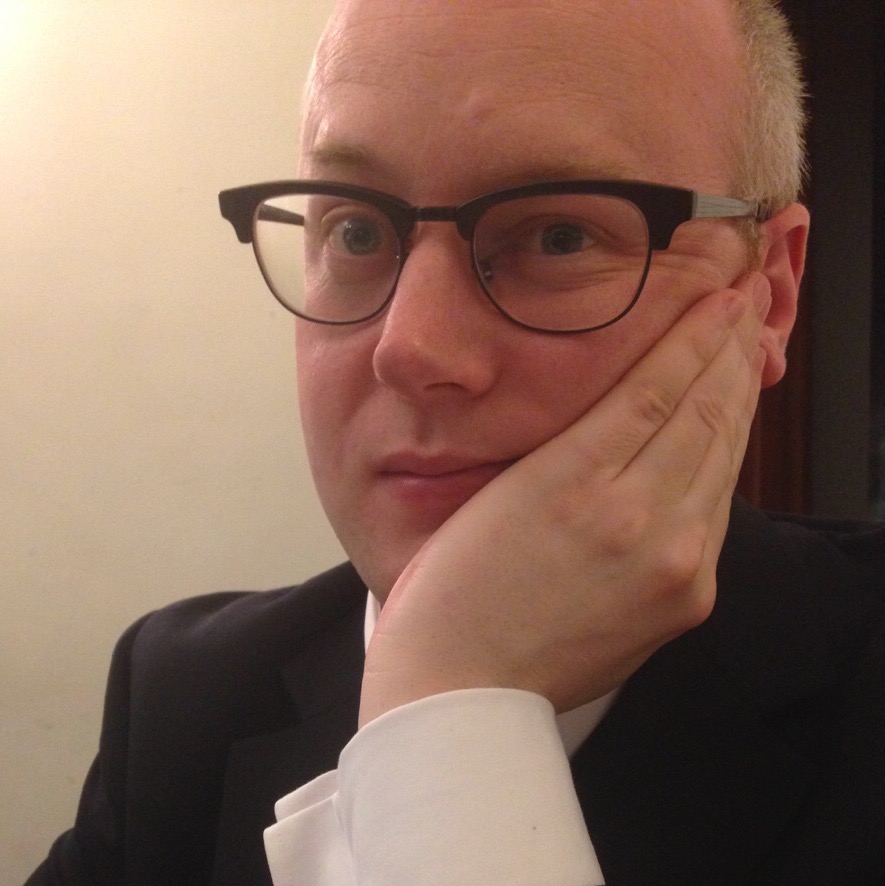 Dave O Brien
Dr Dave O'Brien is Chancellor's Fellow in Cultural and Creative Industries at the University of Edinburgh. He is the author of Cultural Policy: Management, Value and Modernity in the Creative Industries (Routledge 2014) and the co-editor of The Routledge Companion to Global Cultural Policy and After Urban Regeneration. He is currently working on a book about inequality and work in the cultural and creative industries, as well as on various AHRC funded Connected Communities and Cultural Value projects.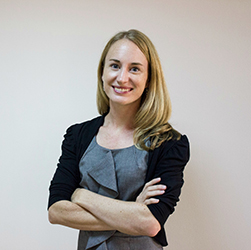 Emily Winchip
Emily Winchip is a doctoral researcher at the University of Nottingham and the recipient of a Vice-Chancellor's scholarship. Her doctoral research is a study of the experiences of teachers in international schools with a focus on those who work in schools run by for-profit education management organisations.  Her research interests include education policy and privatisation, and their influences on teachers' work. Prior to her postgraduate studies, Ms. Winchip was an international educator and teacher, teaching primary and secondary music in the United States, Kuwait and the United Arab Emirates.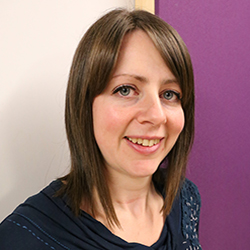 Frances Howard
Frances Howard is a doctoral researcher from The University of Nottingham's School of Education. She has worked previously in local authorities, arts education and youth work. For her PhD research she is undertaking an ethnographic study of young people's experience of the Arts Award, including several music-making programmes. Her area of interest is in non-formal music-making activities, often undertaken by young people through 'bedroom' cultures or subcultural scenes. Her research involved attending a variety of local musical performance events and sought to explore the value of performing for young people.
RESOURCES
The Music Commission is supported by an in depth programme of research, evidence gathering and analysis, in addition to the discussions of the Commission Panel and Research Reference Group. In this section you will find Minutes from these meetings, alongside video and audio content, briefing documents and other resources relating to the Commission's outputs.
The final report for The Music Commission will be published here in November 2018.
TAKE PART
From February 2018, The Music Commission will launch its first call for public evidence, with a series of specific questions around the role of progress and progress in the development of a musical life. If you are involved in music education – as a music leader, teacher, learner, or consumer – we want to hear from you! Please check back here in January 2018 to find out more.
FOLLOW US
You can follow the work of The Music Commission via our social media channels:
Twitter: @musiCommission, using the hashtag #musiccommissionUK